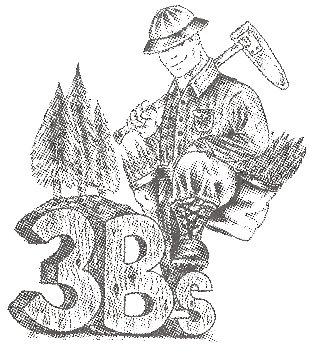 3 B's FORESTRY, INC.
3 B's FORESTY, INC. strives to deliver the best in high-quality, low-priced services
and a 'sink' for atmospheric carbon dioxide. One of the applications of modern forestry is reforestation, in which trees are planted and tended in a given area.

Reforestation is the process of restoring and recreating areas of woodlands or forest that once existed but were deforested or otherwise removed or destroyed at some point in the past.
Welcome to our web site.


Specializing in Nursury and Reforestation Services

Forestry is the art, science, and practice of studying and managing forests and plantations, and related natural resources. Modern forestry generally concerns itself with assisting forests
as raw material for wood to provide timber products; wildlife habitat; natural water quality regulation; recreation; landscape and community protection; employment; aesthetically appealing landscapes;
The resulting forest can provide both ecosystem and resource benefits and has the potential to become a major carbon sink.